A Professional Community Service Provided By:
The Paradise Luxury Group
MARKET 

UPDATE

 – JULY
Greetings, Neighbors!
Have you been thinking about the real estate market in Southwest Florida? Or perhaps you own a residential property in Southwest Florida and are wondering how the current market and recent changes have impacted your property values. If you're open to having a conversation, I think you might be interested to learn how those recent changes have impacted your property values and what your options are right now.
Our team has noted remarkable appreciation in the market here in Lee and Collier County, and your plans to sell that may have put on hold in the past may be much more viable now. We are seeing a major increase in buyer activity right now and there is a very low inventory of properties for sale in our market – in fact, 70% less than this time last year.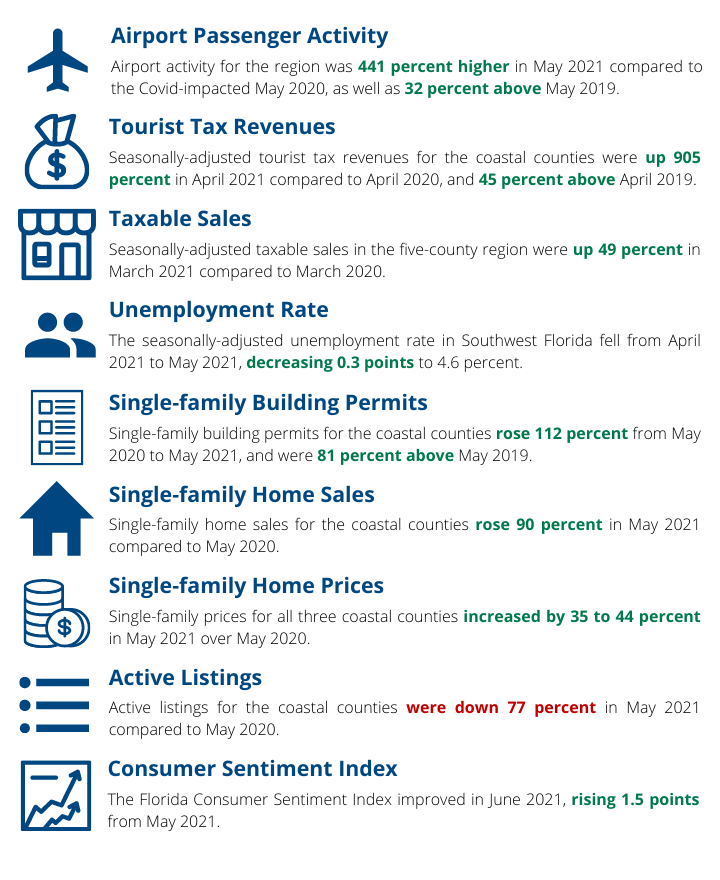 REAL ESTATE NEWS ARTICLES:

Wealthy Americans snap up vacation homes
Sales of existing homes in counties with at least a 20% share of vacation homes rose by 24% on average in 2020, more than double the 11% increase in counties that don't have a large volume of vacation homes, according to a National Association of Realtors report.

How record-high lumber prices are making new homes less affordable
Home prices are accelerating in the U.S., with the average price of newly constructed homes hovering around 400k. And thanks to skyrocketing lumber prices — up over 300% in the last year — prospective homebuyers want to know if they should prepare for higher prices.

1,000 Americans move to Florida EVERY DAY
Roughly 1000 people move to Florida a day and many come from high-tax Northern cities in New York, New Jersey and Connecticut

South Florida Real Estate is Booming!
With partial lock downs and restrictions on indoor dining, entertainment, sports, and gatherings still in effect in many states (with no clear end in sight), any place that offers the opportunity to do anything outside without wearing snow boots and chipping ice is worth paying a premium for right now. The average daily high in South Florida over the past two months has hovered around 76 degrees with mostly clear skies.

Topgolf Construction Underway!
Topgolf, with its climate-controlled playing bays, is expected to open next spring in Fort Myers, according to a company representative. Construction is underway behind the Lowe's and Hobby Lobby on Six Mile Cypress and Colonial Boulevard, said Todd Waldo, Topgolf's director of real estate development.
Can you just click a button to get your home's value?
You want to know how much your home is worth and you want to simply click a button to get the information. No salesperson, no laundry list of things about your house to submit, you simply want to know what it is worth. Right?
RECENTLY SOLD PROPERTIES: