Happy August everyone! It's hard to believe that Labor Day Weekend (and dare we say it, the holiday gift-giving season) is just around the corner.  Yet despite the fact that the holidays are still several months out, that hasn't stopped the Federal Reserve from delivering an early gift.
On Wednesday, July 31, the Fed announced its first interest rate cut in more than a decade, from 2.5% to 2.25%.  So, what does that mean for homebuyers?  According to a report by CBS News, although the cut is unlikely to have an impact on fixed-rate mortgages (fixed-rate mortgage rates track the 10-year Treasury rate), there may be an impact to home equity loans and variable-rate mortgages. It's largely held that lending rates for these types of loans will decline in tandem.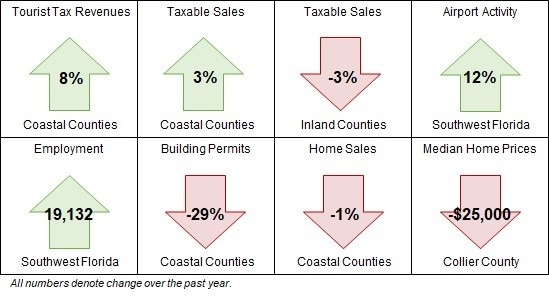 The news may also be beneficial for buyers who are interested in new construction opportunities because borrowing money has just become less expensive.
In terms of home sellers, for the current month, we're continuing to recommend that homeowners be realistic with how they price their listing. Just because you were hoping your home would appreciate in value, market conditions may dictate otherwise.
On Tuesday, S&P CoreLogic released the Case-Shiller U.S. National Home Price Index which showed that home price growth slowed to 3.4 percent in May on a yearly basis, down from 3.5 percent in the previous month. Suffice to say, if you're wanting to sell your home, you need to price it realistically if you want to be competitive in today's market.
Let our team help you achieve your residential real estate goals this spring and make it happen with the best possible outcome!  Here is a handy list of unique sales tools we provide our buying and selling clients. Whether buying or selling, our tools are PROVEN to help you get the most from your transaction!
Open House Search! The Paradise Luxury Group now has a website dedicated to showing you all open houses in the Southwest Florida area! No more driving around aimlessly – now you have a plan! Don't forget to call your Paradise Luxury Group Agent to accompany you on your open house visits! Check out today's open houses at https://paradiseluxurygroup.com/open-house-search/
Detailed Market Analysis – Get active, pending, and all sold properties near your home or within your community within the past six months, as well as average sale price and the average days on market and more right HERE!
New Streamlined Communications System – Our client resources and tools now reside on a dedicated server, making your experience faster and more convenient than ever! No other real estate team in Southwest Florida has the technical tools we have dedicated to serve you!
Monthly Market Report. Let us present you with the most accurate data about your neighborhood including closed and active home sales. Visit: MarketReportSignUp.com
Website Online Chat. Chat with our team in real-time to get your questions answered now!
Elite Seller Feedback System – Take advantage of my sophisticated and exclusive system that provides valuable feedback from your showings via email, so you know what buyers are thinking.
Interactive Home Illustration – Give buyers what they want to see with professional images and videos of your home!
Superior Marketing Plan – Our marketing plan is unlike all others in this market! It will maximize exposure and get top dollar for your home.
Updated Easy-to-read eMail Template – You'll be able to review our messages and quickly access such as our featured listings, market reports, and quick links to various communities and all of our exclusive market tools!